Represents Sailing Yachts
With an Emphasis on Quality
---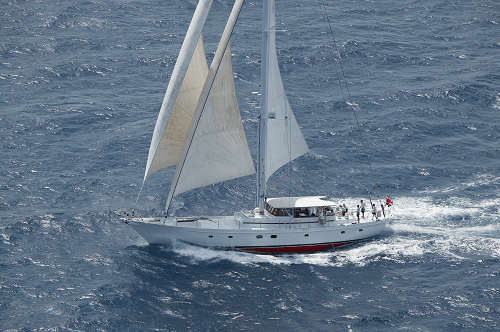 JESS SEA  By far the most boat for her length!  Fabulous deck spaces and a great relaxed layout. This is a true outdoors living yacht with an incredible engine room and shoal draft.  This is a very easily managed, well powered auxiliary great for family use and shorts and t-shirts cruising.  Currently located in West Palm Beach.  Learn More
LOA 87′ 2002 McLear & Harris Merrifield-Roberts
---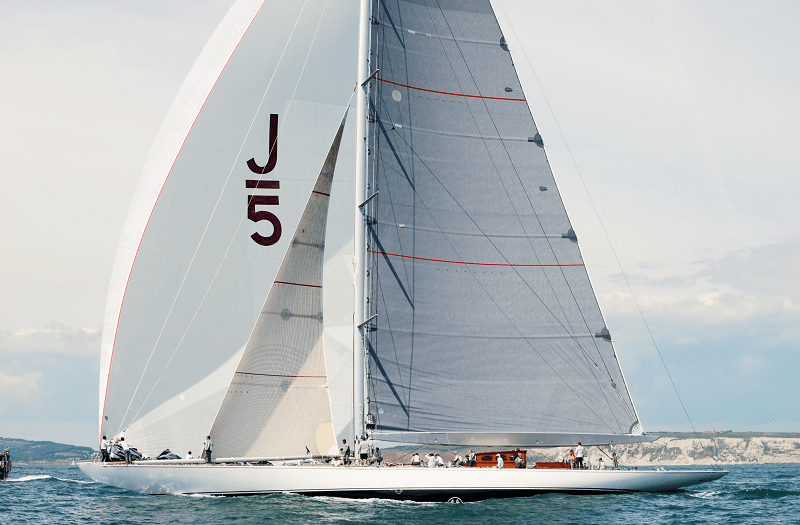 RANGER – J-Class Yacht/Racer This yacht truly takes you back to the days (1930s) when the Js were the boats of the America's Cup.  However, RANGER has the best of all of the J boat interiors and by far the largest volume. Absolutely up-to-date in terms of her rig and racing components, she has won more than her share of J Class races and has cruised from New England to the Caribbean on the west side of the Atlantic and from Cowes England to Sardinia, Palma and St. Tropez in Europe.  Learn More
LOA:  136'/41.6m   Year:  2003   Construction:  Steel with composite interior and up-to-date rigging and accessories for cruising or world class racing.
---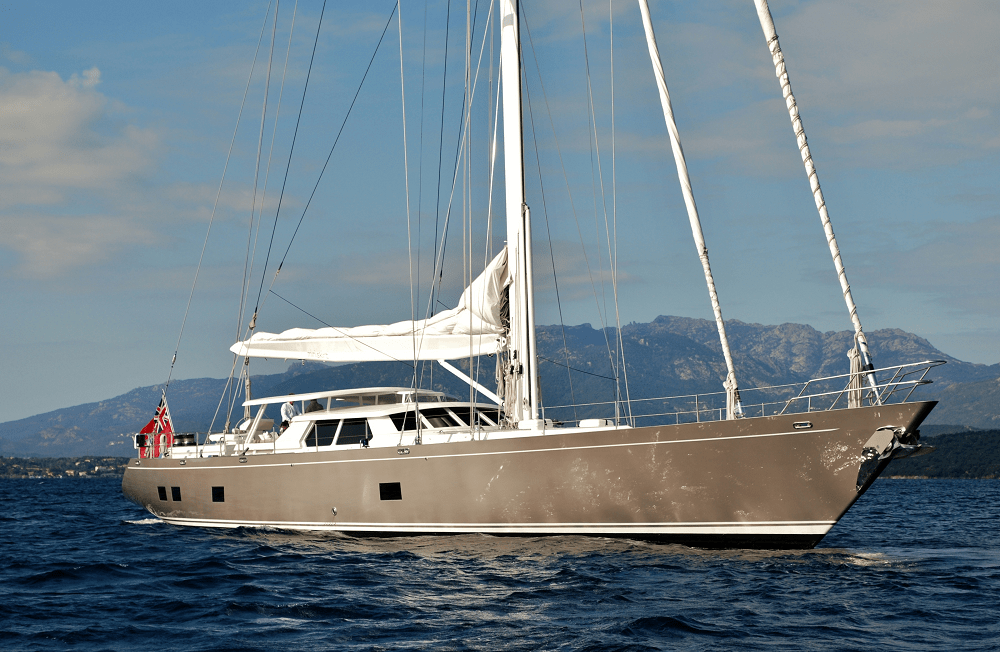 MINISKIRT One of the best features of this sailing yacht, designed by Ron Holland, is her draft of 7 feet.  This is a fiberglass yacht with twin diesels and twin generators oriented either side of a centerline centerboard trunk, this big volume design has great access to all of her machinery. In addition, as of a recent massive refit, including everything from new machinery to a fresh design of her deck, MINISKIRT is ready to go! Learn More
LOA:  105'/32m  Draft:  7'/2.1m  Construction:  Fiberglass
---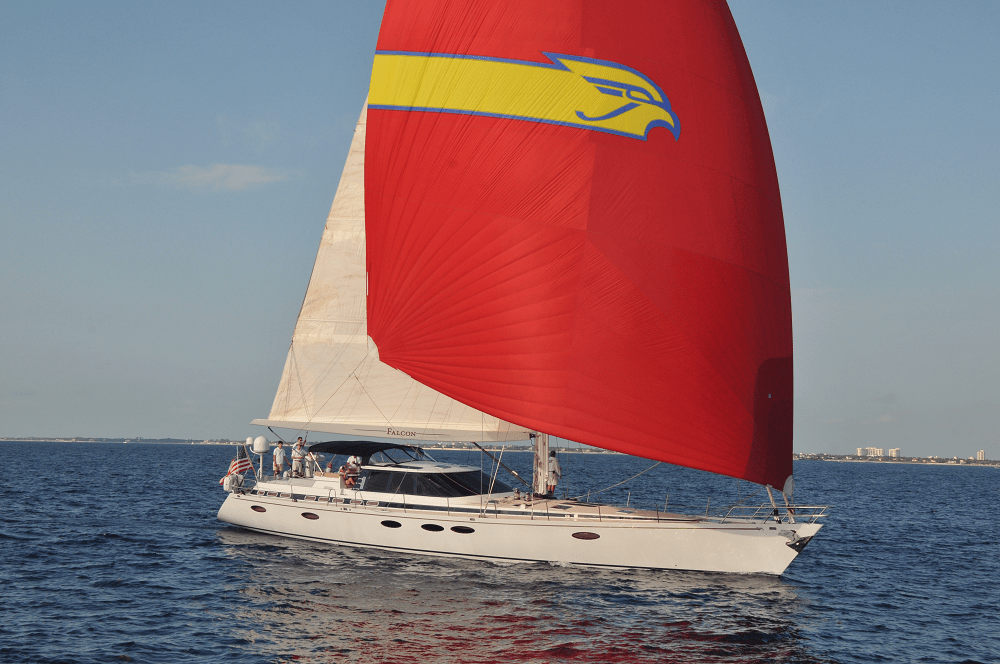 FALCON A better than new yacht built of fiberglass with all systems new, or as new, FALCON is in absolutely "ready to go" condition.  From her totally new main salon interior to her great pilothouse, FALCON is ready for a new owner and new adventures.  Learn More Great Engine Room
LOA:  93'/28.4m  Year:  1993/2014 Construction:  Fiberglass
---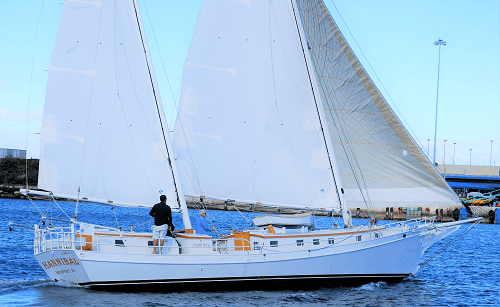 HANNIBAL This represents a true LABOR OF LOVE .  This yacht was totally rebuilt from a Chesapeake Bay skiff DESIGN that in her previous life was a sailing/marketing vehicle for the Crocs shoe company.   Now, after a multi- THOUSAND  dollar refit, this is a real head turner and deal as well.  Recently donated, this yacht is for lease/purchase with very attractive terms! Learn More
---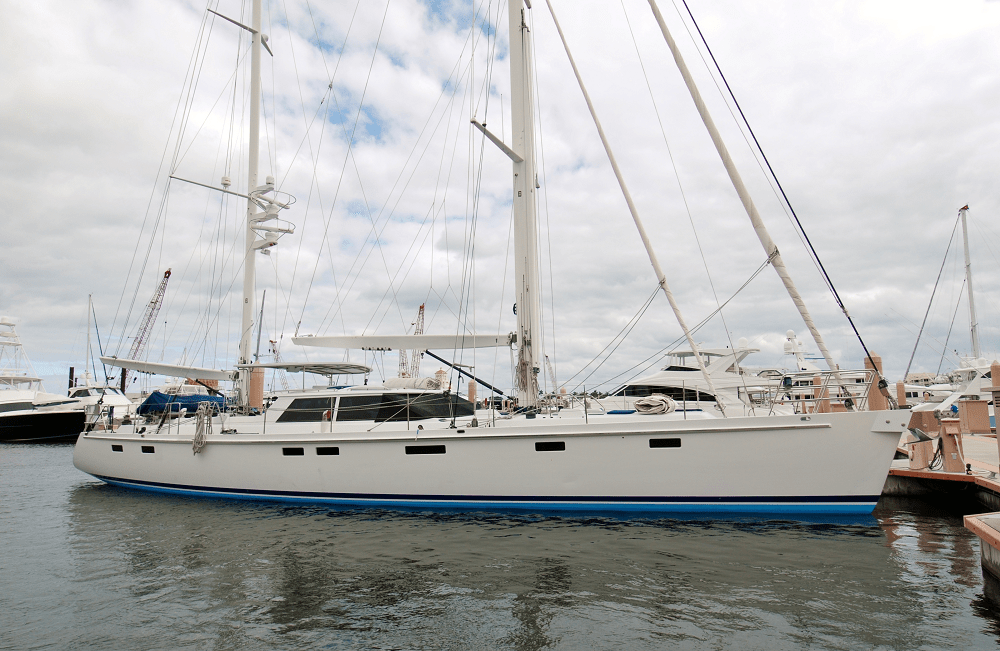 LEONORE This is a true blue water sailing yacht with thousands of miles on the open oceans of the Pacific, Atlantic, Mediterranean, Black Sea and Tasmin.  She is now back in Florida in ready to go condition, for her next world cruise. LEONORE is currently available on a lease/purchase basis with very attractive terms. Learn More
LOA:  81.9'/25m Builder:  Kelly Archer New Zealand   Construction: Aluminum   Note:  Great engine room!